Disha Patani Triggers Our Sweet Tooth With Waffles, Hot Chocolate And More
Disha Patani is a fitness enthusiast and we have seen her incredible workout videos every now and then. Even so, the actress hardly compromises on her sinful indulgences. Yes, the actress, who works hard to remain in shape, has a sweet tooth. And, her guilty pleasure is nothing but exotic desserts! Her Instagram Stories stand proof of the same. Now, her latest food post will surely make you salivate. Of course, it is a sweet treat. Any guesses? Disha shared a picture of the yummy waffles on her Instagram Stories. The photo featured two glossy waffles, topped with white sweet cream and some sprinkles. Take a look at the story she shared:
Wait, hold on! Her food shenanigans don't end here. In another post, Disha Patani shared her second delectable indulgence – hot chocolate and also what looked like a tiramisu. Take a look:
If Disha Patani's foodie outings have left you craving some sweetmeats, we have brought some lip-smacking delicious recipes for you. Take a look:
1. Nutella Waffle 
Thick, fluffy and crunchy waffles with deep pockets holding gooey Nutella, this dish can be a standout on most tables. Get the recipe here. 
2. Whole Grain Waffles With Strawberry Rhubarb Topping 
For all health enthusiasts, these waffles are made with whole-wheat flour and eggs. These light and crispy delights are topped with a sweet and tangy rhubarb sauce and maple syrup. Recipe inside. 
3. OZ Coffee Waffle 
Waffles with a twist of coffee? Count us in. Drizzle some hot toffee sauce on top of your waffles, add a generous scoop of the coffee ice cream, and sprinkle some hazelnuts. Sounds yum, doesn't it? Recipe here. 
4. Hot Chocolate 
The perfect winter drink you can pair with all the sinful indulgences is a cup of hot chocolate, agree? P.S.: You can also top it up with a dollop of whipped cream. Full recipe here.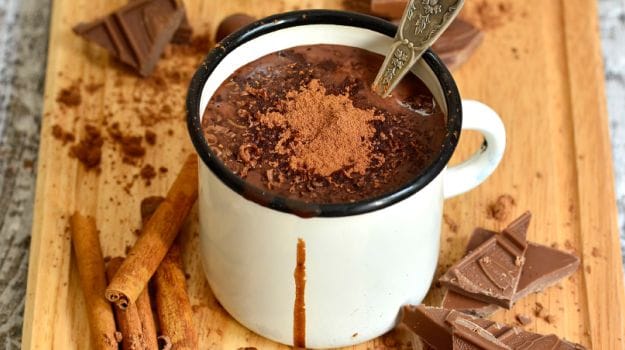 5. Tiramisu 
This Italian dessert is an interesting combination of ingredients like eggs, sugar, cream cheese, sponge cake or biscuits, coffee, cocoa, and not to forget some sweet rum. Save the recipe now. 
Which one is your favourite? Let us know in the comment section. 
Featured Video Of The Day
Chilli Garlic Paratha Recipe | How To Make Chilli Garlic Paratha