Former Maharashtra Minister Anil Deshmukh Released From Jail After 1 Year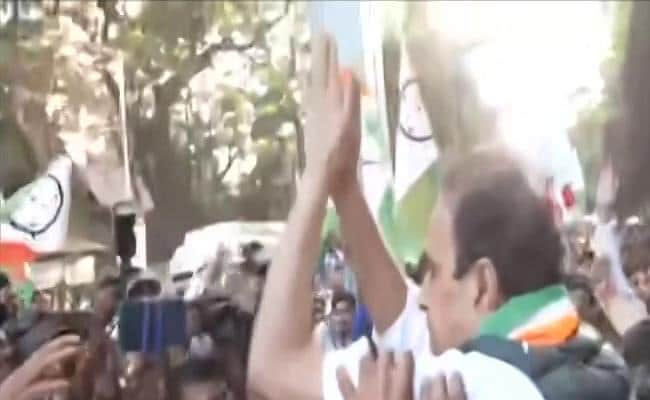 Mumbai:
Former Maharashtra minister Anil Deshmukh was given a hero's welcome by his supporters as he was released from Mumbai's Arthur Road jail today after more than a year's incarceration. The 72-year-old was accused in a corruption case registered by the Central Bureau of Investigation or the CBI.
Mr Deshmukh was given bail by the Bombay High Court on December 12, but the judge put a freeze on the order for 10 days as the CBI sought time to challenge it in the Supreme Court. The agency has gone to the top court, but its appeal can be heard only after the court reopens in January after the winter vacation.
Earlier, the top court had refused to interfere with the bail granted to him by the Bombay High Court in a money laundering case. The agency in question, the Enforcement Directorate, had arrested him in November 2021.
He got bail in October, but remained behind the bars in connection with the corruption case filed by the CBI. The agency claims Mr Deshmukh had misused his position as state home minister and collected Rs 4.7 crore from various bars in Mumbai through some police officers.
While granting bail, the High Court said apart from the statement of dismissed police officer Sachin Waze, the CBI had nothing to indicate that money was being extorted from bar owners.
Sachin Waze — arrested in connection with alleged money laundering by Mr Deshmukh — is also out on bail since November.
Mr Deshmukh had appealed for bail, citing medical grounds as well as the loopholes in the case against him.